More Than Just Fuel Delivery: Your One-Stop Shop for Fuel & Lubricant Needs
We supply premium fuels and lubricants to commercial, trucking, industrial, farm and oilfield businesses in South Central Kansas and North Central Oklahoma. From 500 gallon deliveries up to full 8,000 gallon transport loads—we strive to be your one call for all fuel and lubricant needs.
And few fuel and lubricant suppliers offer the level of service Dark Oil does.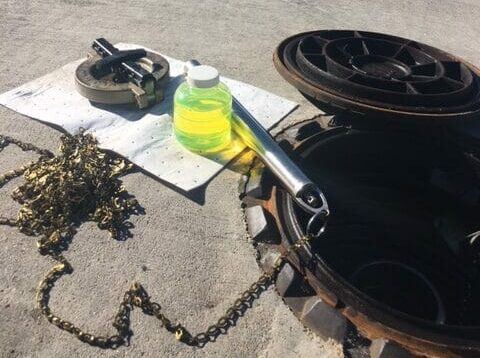 TO US, YOU'RE MORE THAN AN INVOICE NUMBER.
Our drivers get to know you by name, and we get to know how you run your business. We understand that not everyone runs their business the same way, which is why we:
Offer prompt delivery when YOU need it, not according to a pre-set schedule
Provide 24/7 emergency service should you need it
Keep track of your inventory so you don't have to
Pick up and dispose of waste oil and filters
Perform fuel quality testing & monitoring to help protect your equipment
Offer pumps, tanks and related equipment for your convenience
Don't see the service you need? Just call and ask.
MAKING IT EASIER TO KEEP YOUR BUSINESS MOVING
Our updated and modern fleet of delivery trucks and pickups enable us to handle nearly every type of lubricant or fuel delivery, from a few hundred gallons up to several thousand.
We also keep detailed logs of your orders including quantity, grade and type, so there's no need to panic if you forget what you need, or if you're going to take a much-deserved break. We'll keep things moving for you.
As business owners we know that you don't want to have to babysit employees, let alone delivery drivers. You expect professionalism all the way around and that's what we deliver.
Our drivers are well trained and competent when it comes to doing their jobs. They make it a habit to not only know the customers by name, but to know their order history as well. If an order doesn't "smell" right, they're going to know about it before it goes into your equipment.
To experience how Dark Oil can make running your business easier, give us a call right now.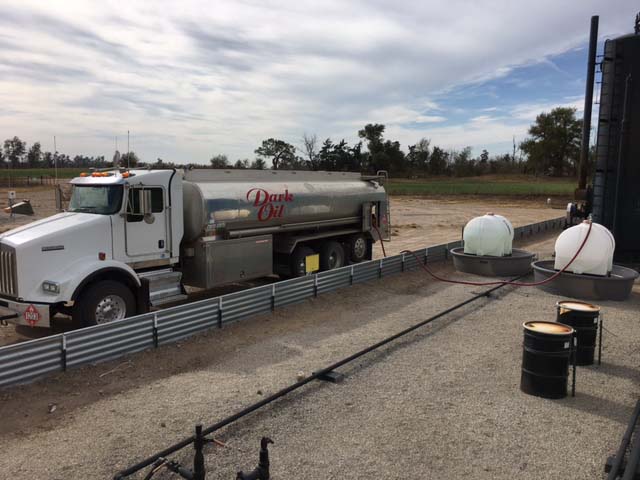 SERVICE AREA